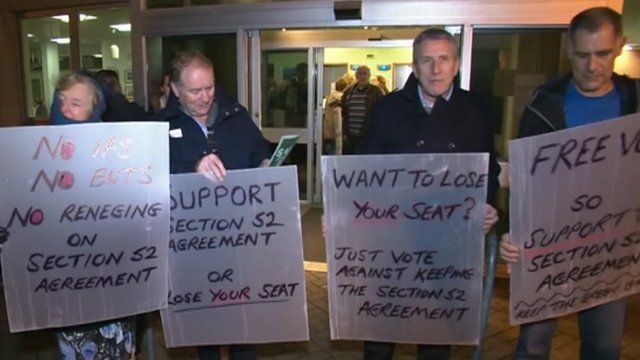 Video
Bracknell council vote removes development covenant
A covenant protecting a green buffer zone around Bracknell has been removed by councillors.
Protesters reacted with disappointment following the decision which means further development will now be allowed on the Blue Mountain Golf Course in Binfield.
About 450 new homes and two new schools could be built at the site, while the town's football club may also be relocated there.