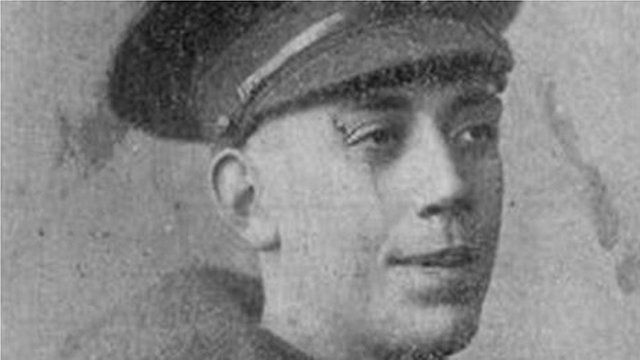 Video
Reading street named after WW1 hero Trooper Fred Potts
A street has been named after Reading's best known World War One hero.
Trooper Fred Potts won the Victoria Cross in 1915 and is Reading's only holder of the medal.
The sign for Trooper Fred Potts Way, at the northern interchange at Reading Station, was unveiled at a ceremony involving his descendants.
The unveiling took place the same day as the opening of Reading Museum's Reading at War exhibition, which includes Trooper Potts' Victoria Cross.
Go to next video: Case items a 'snapshot' of a life