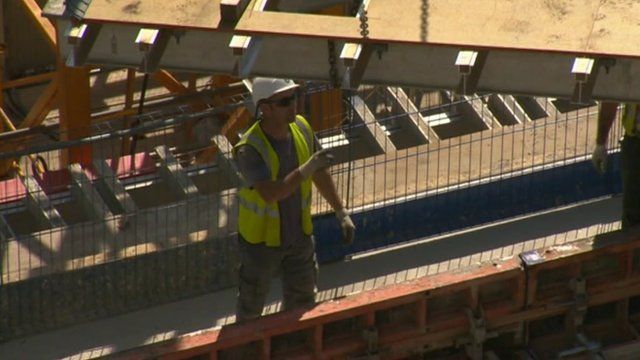 Video
Reading apartment blocks bought by overseas investor
Work is under way on a block of apartments in Reading that have already been snapped up by a Middle East investor.
It is a first for the town, with overseas speculators usually centring on London.
However, the hunt is on for sites to invest in further afield, with local first time buyers feeling they are being priced out of the market.
Go to next video: Lloyds limit 'won't affect majority'