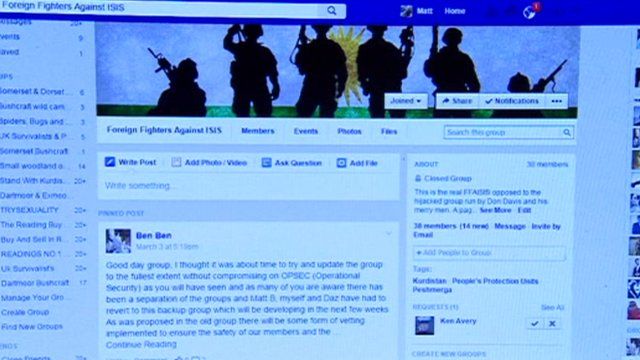 Video
Reading is base for anti-IS recruitment
Reading in Berkshire has been revealed as being at the centre of a recruitment drive to send foreign volunteers to fight against Islamic extremists in Iraq.
Matt Bartlett runs his Facebook group Foreign Fighters Against ISIS from his home in the town.
Those joining the group undergo a rigorous vetting process before being passed on to Kurdish group Peshmerga.
Mr Bartlett said he set the group up because he sees ISIS "as a major threat which is on our doorstep".
He spoke to BBC's Newsnight programme.