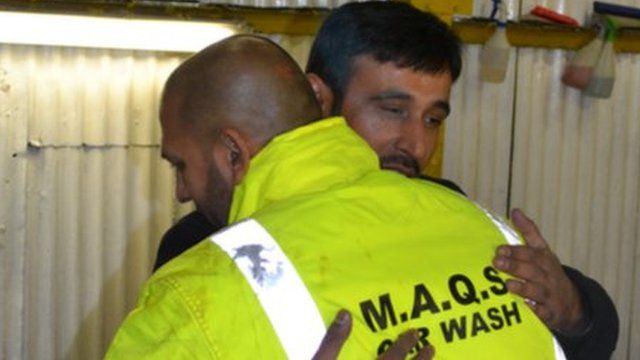 Video
Riot victim thanks 'heroes' Abdul Musavir, Shazad Ali
A van driver who was assaulted in the Birmingham riots has told how he was rescued by two brothers who died two days later when they were hit by a car.
Mohammed Akhtar, 38, was stranded after being attacked on 8 August by three men who stole his van to transport loot.
He struggled to find help until Abdul Musavir and Shazad Ali stopped for him and accompanied him to hospital.
On 10 August they were killed along with a third man, Haroon Jahan, 21, while they were protecting homes and stores in Winson Green.