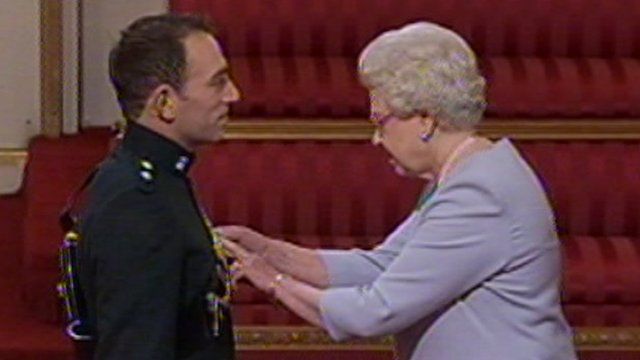 Video
Royal Irish Regiment soldiers given bravery awards
A soldier who dived on a colleague to protect him from a grenade blast was among five honoured for their bravery in Afghanistan.
The men, from the Shropshire-based 1st Battalion The Royal Irish Regiment, received their awards at Buckingham Palace.
Lt Paul McFarland, 28, who protected his colleague from the blast, was one of three to be awarded the Military Cross.
Their commanding officer received the Distinguished Service Order and a major was made an MBE.
The men, all based at Clive Barracks in Tern Hill, were decorated for their service in Afghanistan, between October 2010 and March this year, the Ministry of Defence said.