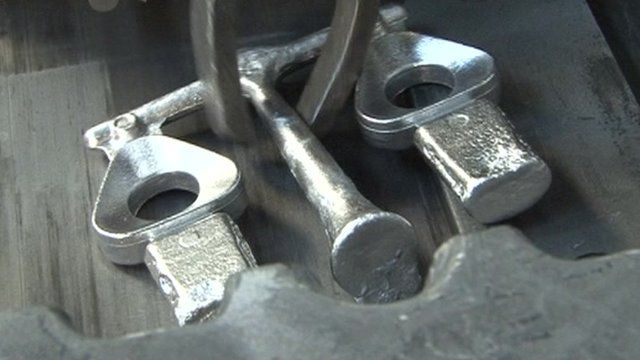 Video
Firm's 'bonus' Olympic torch deal
A West Midlands foundry has won a contract from another firm in the area to cast parts for the Olympic torch.
Alucast, based in Wednesbury, will make the caps for the 8,000 torches being created by Coventry company Premier Sheet Metals.
Alucast director Tony Sartorius said: "To be making parts for a torch that's going to be seen throughout the world is a key bonus for the company."
Rita Varney, founder of Dudley Ladies Running Club, is one of the 8,000 people who will be an official torchbearer in the build-up to the Games.
Speaking during a tour of the foundry, she said she was "over the moon" to be involved with the torch relay.