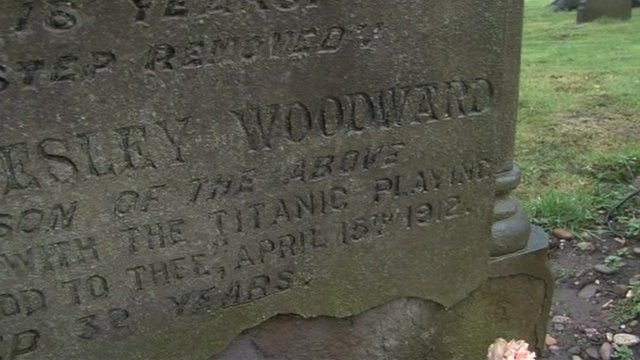 Video
Titanic cellist to get new memorial in the Black Country
A new memorial is to be erected in the Black Country commemorating one of the musicians who played as the Titanic sank.
The body of cellist John Woodward was never found, but he is commemorated on the family gravestone at Heath Lane cemetery, West Bromwich.
The sandstone gravestone is crumbling away and a fundraising campaign for a new memorial has been launched.
The marble memorial will feature the engraving from the original stone.