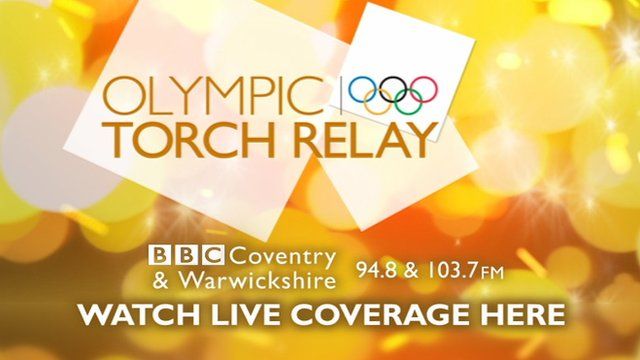 Video
Olympic torch relay: Live stream in Warwickshire
On Sunday between 18:00 and 20:00 BST you can listen to and watch uninterrupted coverage of the torch relay from BBC Coventry & Warwickshire.
The Olympic flame will make its way to the evening celebration at Coventry's War Memorial Park, visiting Earlswood, Alcester, Stratford-upon-Avon, Warwick, Leamington Spa and Kenilworth.
Cameras will follow BBC Coventry & Warwickshire's Lorna Bailey live from Coventry, streaming pictures and sound.