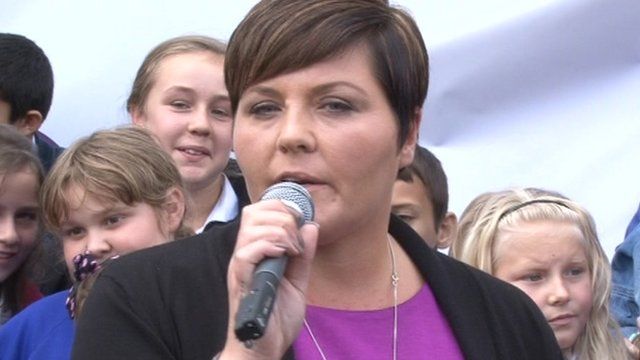 Video
Harry Moseley's mother pays tribute to 'special boy'
The mother of a Birmingham boy who raised thousands of pounds for Cancer Research UK has paid tribute to her son after a charity shop is opened in his honour.
Harry Moseley, 11, from Sheldon, raised more than £500,000 for charity by selling homemade bracelets before his death from a brain tumour last October.
Georgina Moseley described Harry as a "special boy".
She said: "Inside he hurt. He knew he was going through a rough journey and he wanted to help others.
"As I looked back at all that Harry had achieved I just thought how incredible he was."