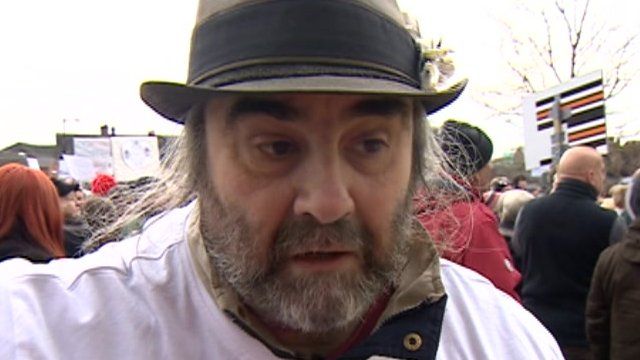 Video
Stoke-on-Trent march: 'This is our money they're using'
Campaigners have marched through Stoke-on-Trent in protest at city council plans to move its headquarters at a cost of £40m.
The group, some wearing white elephant masks, claim the move to the new Central Business District (CBD) in Hanley is a waste of money and say the public were not properly consulted.
They marched from the proposed site to the present civic centre in Stoke.
But the council said it hoped to save £2m a year and stressed that the correct planning rules were followed.
March organiser Alan Barrett said the numbers of people who had turned out showed the strength of feeling against the move.