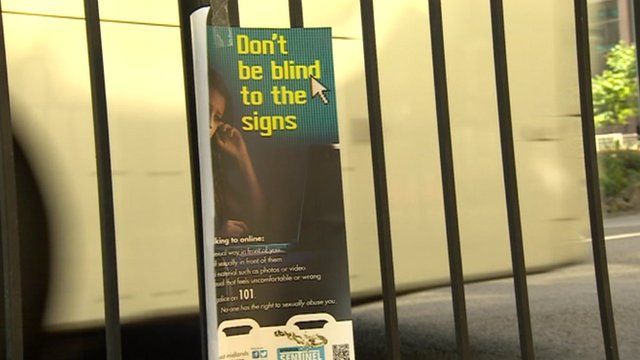 Video
Child abuse victim supports 'spot the signs' campaign
Posters and billboards to educate people on the signs of child sexual exploitation have been produced by West Midlands Police.
The force said it will also work more closely with schools, parents, carers, social services, charities and local authorities as part of Operation Sentinel.
Former victim, Elizabeth Wood, 69, waived her right to anonymity to promote the campaign.
She said: "I want the victims to have more justice than the perpetrators. At the moment I don't think they have."
Supt Tim Bacon, from West Midlands Police, said: "Identifying the victims will lead us to offenders, whoever and wherever they are."