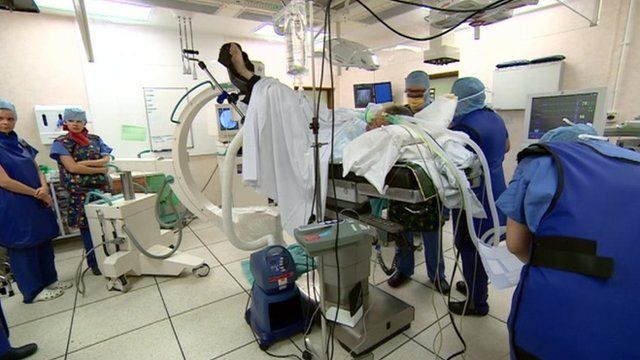 Video
Heart of England NHS Trust sees improvement in hip survival rates
The Heart of England NHS Foundation Trust has seen survival rates after hip surgery improve following a £2m investment in services.
Eight years ago, about one in five patients who went to hospitals run by the trust for hip surgery died.
Latest figures show last year that had dropped to one in 15 patients.
The trust, which runs Good Hope, Solihull and Heartlands hospitals, said that was the equivalent of 90 patients a year who previously would have died.
The £2m investment has seen five more junior doctors employed to monitor patients more closely, as well as more specialists in elderly care.
Weekend operating at Heartlands has also reduced deaths of patients admitted at the weekend by two-thirds.