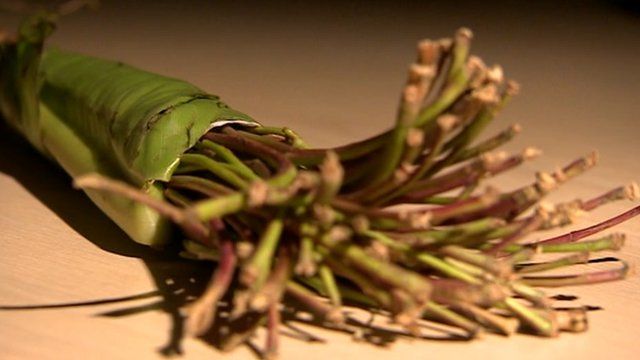 Video
Birmingham Somali community leader 'backs khat ban'
Members of the Somali community in the Midlands are urging the government to press ahead with plans to criminalise the herbal stimulant, khat.
Home Secretary Theresa May wants to re-grade the plant, a stimulant popular among Yemeni and Somali communities, as a class-C drug.
But the Commons Home Affairs Committee said this was contrary to scientific advice that it causes no social or medical harm.
Mohamed Sharif, a Somali community leader in Birmingham, said young and old were using it and it could bring on mental health issues.
Last year almost £14m worth was imported into the UK.
Ben Godfrey reports.