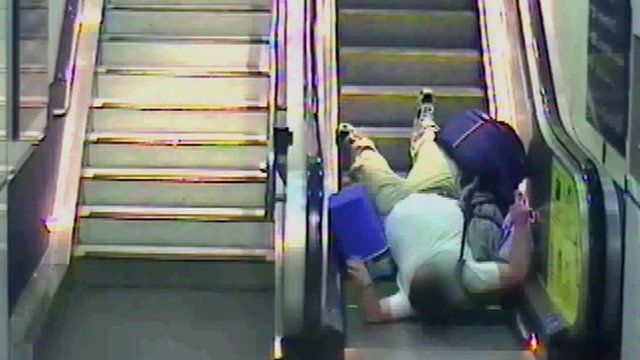 Video
Video released of escalator falls by Network Rail
Footage of people falling down escalators at railway stations has been released as part of a campaign to cut the number of accidents.
Network Rail says about 400 people have fallen on escalators at stations in the past year, including 32 at Birmingham New Street.
The firm says it has released the pictures as "a friendly reminder to take a little extra care when you're travelling during this busy festive period".
Robin Gisby, Network Rail's managing director of network operations, says: "Stations are increasingly busy places but the majority of slips and falls we see could still be avoided."