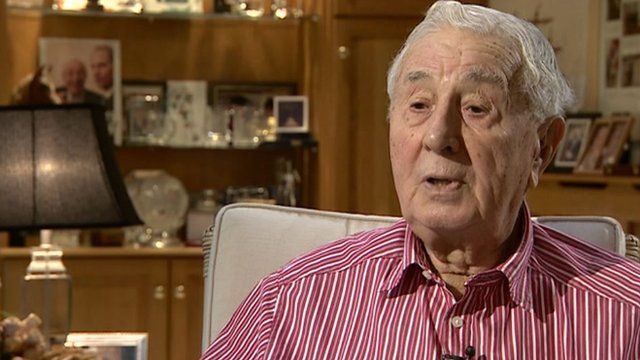 Video
Aston Villa honorary president Sir Doug Ellis on his 90th
Aston Villa's honorary president Sir Doug Ellis has looked back on his time at the club on the day of his 90th birthday.
Sir Doug was twice chairman of the Birmingham side, and his departure in September 2006 ended a reign which spanned nearly 40 years.
Knighted in 2011, "Deadly Doug" earned himself a reputation among some fans for being financially cautious.
But demonstrations over the years calling for him to go and late night abuse at his home only made him all the more determined to stay, he told BBC Midlands Today's Nick Owen.