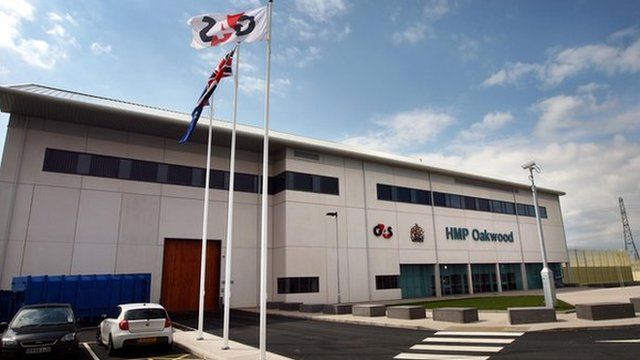 Video
Oakwood Prison: 'Near riot' claim as inmates damage cells
An inmate at a privately-run prison has claimed a disturbance that authorities say ended peacefully after a few hours was actually a "near riot".
A group of prisoners at HMP Oakwood, near Wolverhampton, refused to be locked-down at 17:15 GMT on Sunday, leading to a 10-hour disturbance, the BBC was told.
They allegedly barricaded the entrance to the Cedar Wing and smashed windows.
The disturbance, which G4S said involved between 15 and 20 prisoners, was brought under control just after 02:00 GMT without injury to any prison officers.
One prisoner was treated for minor injuries, it said.