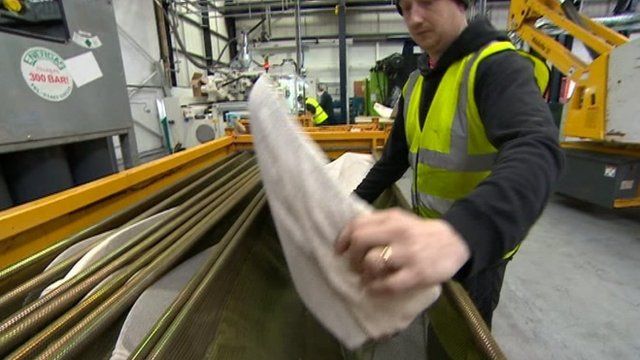 Video
West Midlands firms see rapid growth
Many manufacturing firms in the West Midlands are growing far faster than the UK average, according an organisation set up to support the sector.
Rachel Eade, from the government-backed Manufacturing Advisory Service (MAS), said growth of up to 10% among firms in the region was the "norm".
According to the office for National Statistics, the UK economy overall grew by 1.9% in 2013, its strongest rate since 2007.
A number of manufacturers in the West Midlands said they had seen a big improvement over the past year.
Petford Tools Ltd, which produces parts for car makers including Jaguar Land Rover, said it had been the perfect time to expand into a new factory in Brierley Hill.
Steve Draper, a sales engineer at the firm, said it had seen a rise in orders from a number of its customers, including Aerospace companies, as well as agriculture and construction vehicle manufacturers.
Coventry-based Premier Group, which produced the 2012 Olympic torches, said it had won contracts worth £8m as a result of its part in the London Games.