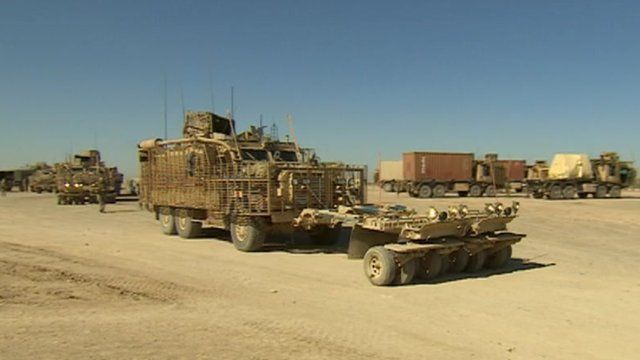 Video
Midlands reservists help Afghanistan withdrawal effort
Reservist soldiers from the Midlands are playing a key role in the withdrawal of British troops and equipment from Afghanistan by driving supply convoys.
Five-and-a-half thousand containers have to be brought back along with 400 tonnes of ammunition casings, according to the Ministry of Defence.
Pte Mark Hounslow, from Sutton Coldfield, said roadside bombs are the main threat to soldiers driving the convoys.