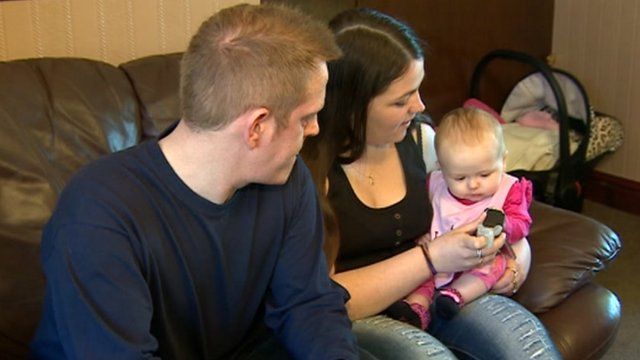 Video
Pregnant woman's identity stolen
A pregnant woman has her identity stolen by another woman who was attempting to prevent her own baby being taken into care.
A mother who feared her newborn baby would be taken into care pretended to be someone else so she could keep the child.
The woman stole Kay Costin's identity in order to check in to Walsall Manor hospital in August, later leaving with the baby.
The woman's three other children had already been removed by social services.
Mrs Costin, who had been booked in to give birth at Birmingham City Hospital, told the BBC the incident had been "distressing".
The hospital says it has now tightened procedures so it cannot happen again.