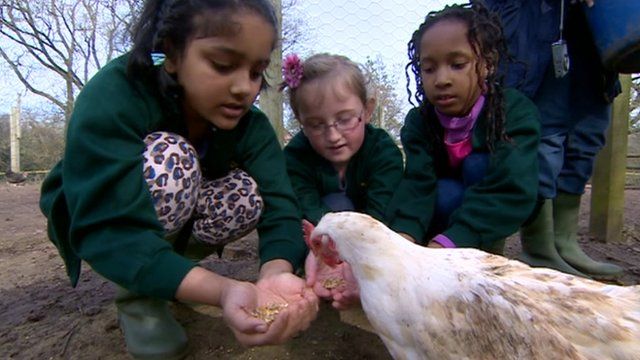 Video
Mount Pleasant School Farm faces funding uncertainty
A farm school set up by the Cadbury family 40 years ago is facing an uncertain future as Birmingham City Council tries to find hundreds of millions of pounds in savings.
Mount Pleasant School Farm in Forhill, south of Birmingham, provides outdoor education classes to children from inner city schools.
But the farm's teacher is employed by the council and the post may be cut as it tries to save £822m over four years.
The council says its priority is protecting essential services.