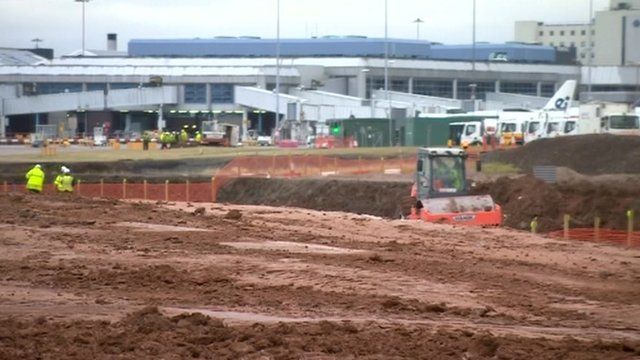 Video
PM denies Birmingham Airport is 'overlooked'
Prime Minister David Cameron has denied suggestions that Birmingham Airport is being overlooked in the government's long term aviation strategy.
He visited the airport on Thursday where a new £40m runway extension is nearing completion.
It is claimed it will lead to 4,000 jobs at the airport and an additional 4,000 jobs in the supply chain.
But Coventry Airport was mentioned in the Davis Commission's blueprint for the UK's aviation strategy and in the Budget as one of several regional airports that would receive a new subsidy.
Mr Cameron said the runway extension would increase passenger numbers and provide more opportunities for trade, business and jobs.