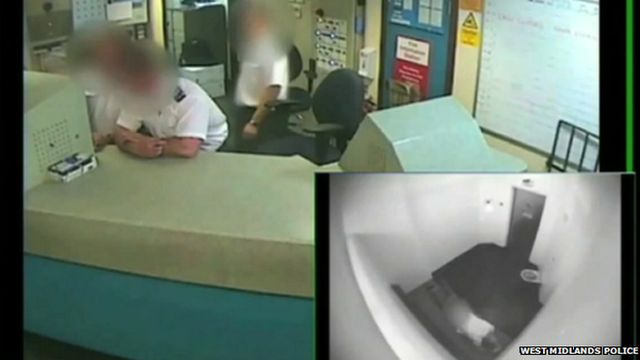 Video
Criticised police release CCTV images from cells
Police have released CCTV images showing its officers looking at the internet when they should have been watching a man in a cell who later died in custody.
Lloyd Butler from Sheldon, Birmingham, died after being held at Stechford police station in August 2010.
The Independent Police Complaints Commission (IPCC) has produced a report saying officers made an "alarming number of mistakes" and behaved "unacceptably" before his death.
The IPCC released its findings after an inquest jury found he may have lived if he had gone to hospital earlier.