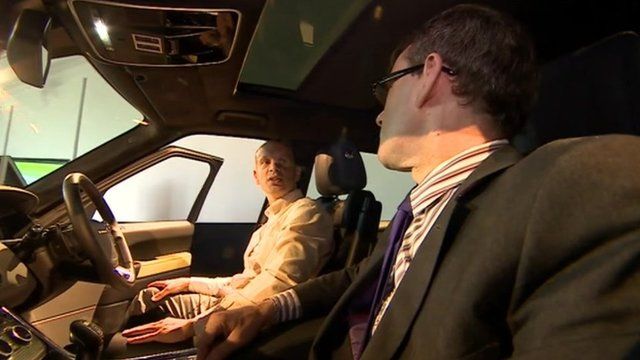 Video
Jaguar Land Rover shows off new car technology
Car maker Jaguar Land Rover (JLR) has been showing off some of the new technology that it has been developing for its vehicles.
The company, which employs about 19,000 people in the West Midlands, said it was developing systems that would allow cars to learn from drivers.
It said cars would be able to change seat position automatically, adapt to different driving styles and even detect if a driver is running late.
Hand movements could also replace many of the buttons within the car, allowing drivers to turn on the radio or open the sunroof with a simple gesture. A head up display on the windscreen could also become the norm, the firm said.
JLR said much of the new technology could be fitted to cars within five years.
Go to next video: Prime minister visits new JLR plant