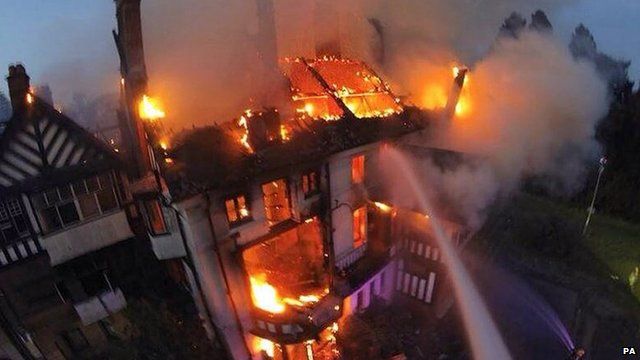 Video
Flames and smoke at Northfield Manor House
The former home of the Cadbury family in Birmingham has been destroyed, in what the fire service said was an arson attack.
Up to 100 firefighters were deployed to tackle the blaze at Northfield Manor House on Wednesday evening.
Dominic Joy was driving past the scene when he saw smoke and stopped to see what was going on.
He told the BBC that there had been "a number of incidents in recent years with vandals" but that he was "not aware it's been a constant problem".
Go to next video: How Cadbury family went to war