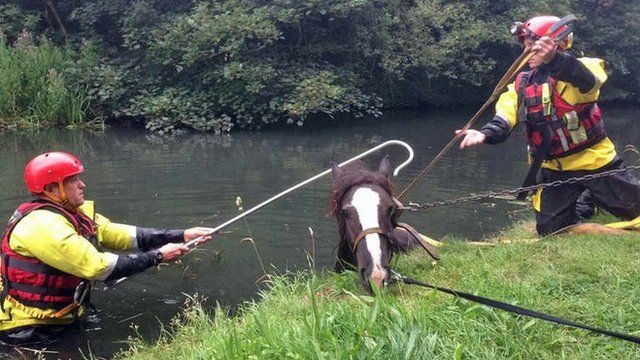 Video
Horse rescued from canal in Coseley by firefighters
A horse has been rescued from a canal in the West Midlands by a team of firefighters.
The distressed animal was found neck deep in water at Walbrook Bridge in Coseley at about 08:00 BST.
It had fallen into the canal after being left tethered too close to the bank.
A technical rescue team from West Midlands Fire Service used ropes and harnesses to pull it safety.
The RSPCA has said the horse is in relatively good health and its appealing for information so it can contact its owners.
Video courtesy of West Midlands Fire Service.