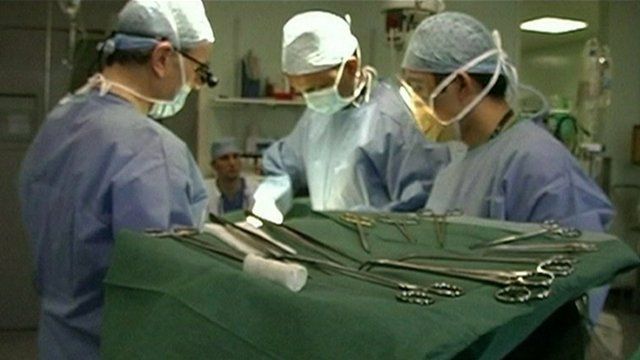 Video
Birmingham doctors claim transplant 'first'
Doctors in Birmingham have claimed a world first by successfully transplanting a "revived" donor liver into a patient.
The liver was transported 200 miles (322 km) and kept for seven hours on ice before being pumped with warm blood by a machine at Queen Elizabeth Hospital, in Birmingham.
Recipient Satpal Mahal, a 46-year-old liver cirrhosis patient from Walsall, was discharged from hospital 11 days after his transplant.
Consultant Mr Thamara Perera, who carried out the operation, said the transplant was the first of its kind.