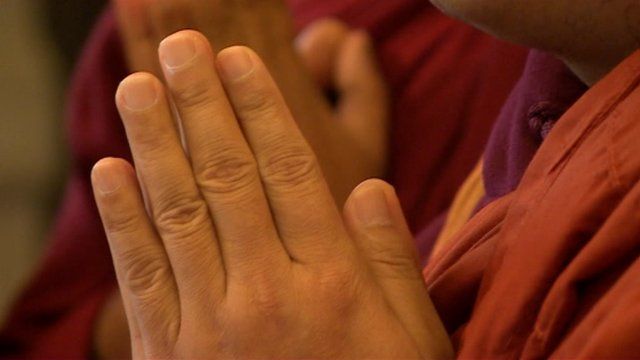 Video
Birmingham Museum's Buddha statue blessed after 150 years
The 150th anniversary of a statue of Buddha has been celebrated at Birmingham Museum with a blessing by members of the faith.
It was given to the city after being transported from India by a former Lord Mayor.
The statue dates back to the 6th or 7th Centuries.
BBC Midlands Today's Satnam Rana reports.