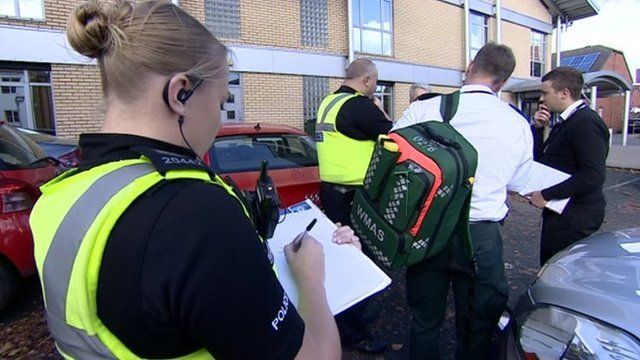 Video
Birmingham mental health scheme rolled out
A scheme partnering police officers in Birmingham with psychiatric nurses has saved £800,000, according to West Midlands Police.
The project started in January and saw specialist nurses and paramedics join officers on calls suspected to involve mental illness.
West Midlands Police said it had meant 450 fewer visits to A&E, as well as fewer people being held inappropriately in police cells.
Some 20% of police work involves mental illness and the force said the triage scheme, one of several across the country, meant many sufferers received immediate support.
The project is now being rolled out to Coventry and the Black Country.