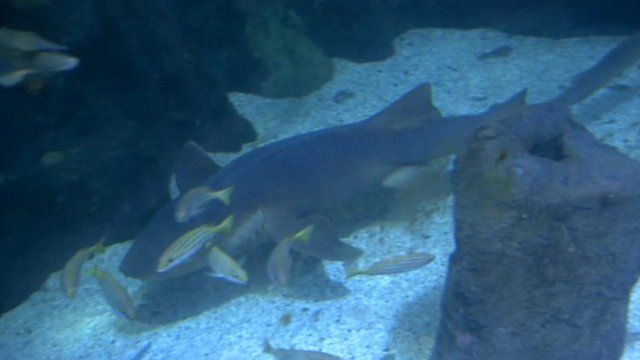 Video
Shark transported to Birmingham Sea Life Centre
A two-metre-long (6ft) nurse shark has been transported from the Sea Life Centre in Blackpool to its counterpart in Birmingham as part of a breeding programme.
Albi took the 120-mile journey in an articulated lorry specially fitted with a tank.
It is hoped he will breed with the Birmingham centre's female nurse shark Florence Nightingale.
Curator James Robson said staff in Blackpool had described Albi as "especially strong and feisty".
He arrived in Birmingham three hours late. Sarah Fletcher, an aquarist at the Sea Life Centre, said divers in Blackpool had trouble cornering him.