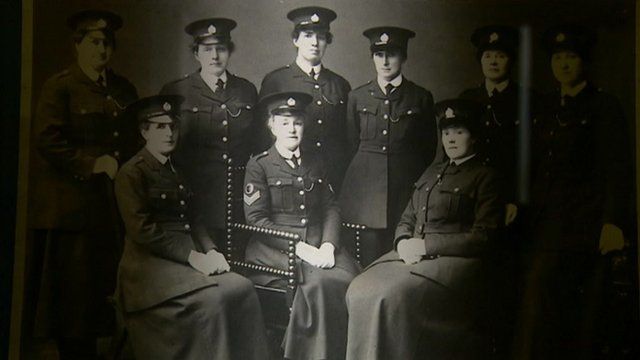 Video
Birmingham WWI women police officers remembered
As part of the centenary commemorations for World War One, female police officers in the West Midlands are remembering the women who first joined the force.
Conscription led to a shortage of men and many roles previously closed to women were now open.
Nearly half of the male population in Birmingham left to fight in the Great War and staffing at Birmingham Police was at an all-time low.
As BBC Midlands Today's Sarah Falkland finds out, women started to take up the slack - beginning with Evelyn Miles, who became the force's first WPC, at the age of 50.