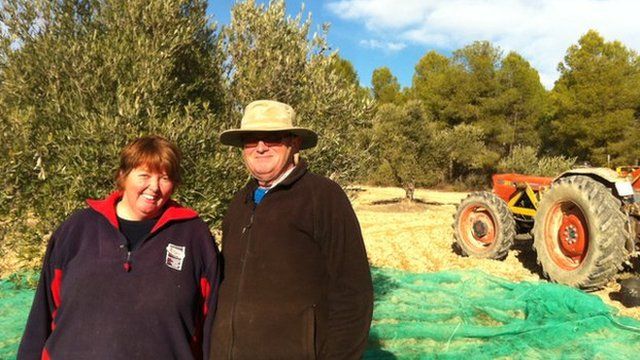 Video
Ex-pats fear EU migrant restrictions backlash
One group of British ex-pats says they are concerned the Prime Minister's plans to restrict access to benefits for EU migrants, could lead to tit-for-tat measures by other states.
David Cameron last month announced in a speech he plans to make EU migrants work for four years in Britain before they can claim benefits and restrict entry from some newer EU states until their economies have "converged".
Political reporter Susana Mendonca went to the Spanish region of Aragon and spoke to British migrants Rachel and Neil Sampson, from Birmingham, and Karina Roberts-Taylor, from Burton-upon-Trent, and bar owner Luis Gil Armengol.