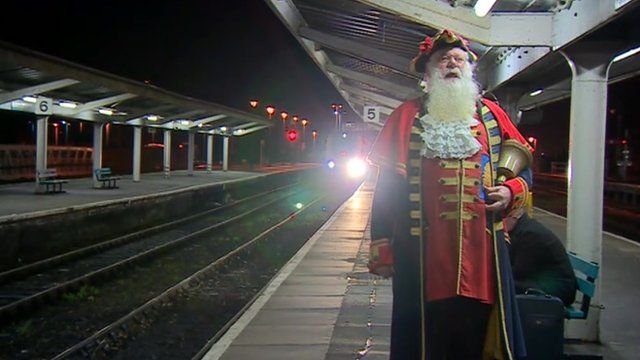 Video
Shropshire to London rail line opens
A direct rail service between Shrewsbury and London has started.
Since a similar service ended in 2011, business and political leaders in Shropshire have campaigned to get the route reinstated.
A Virgin Trains service was approved by the Office of Rail Regulation in September and the first train set out from Shrewsbury at 15:24 GMT on Sunday.
On weekdays, it will see two services in each direction.
Transport Secretary Patrick McLoughlin said it was "amazing" that the county had not had the service for such a long time.
Drew Boxall, from Boxall & Edmiston Gun Makers, which is based in Shrewsbury, said he hopes to entice more customers away from his London competitors now the route has launched.
More than 2,000 tickets are booked for this week.