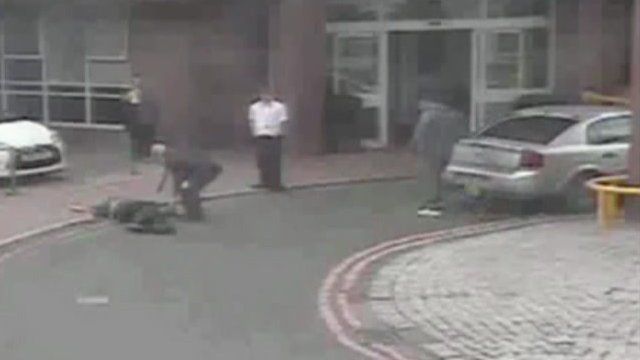 Video
Carl Cope Walsall Manor Hospital collapse CCTV released
Footage of a paramedic standing with his hands in his pockets next to a man having a heart attack outside an A&E ward has been released.
Matt Geary, 36, was captured on CCTV failing to examine Carl Cope after he collapsed in front of Walsall's Manor Hospital in June 2012.
Mr Cope, 47, died from a heart attack.
Geary was given an eight-month suspended prison sentence at Birmingham Crown Court for failing to discharge his duty.