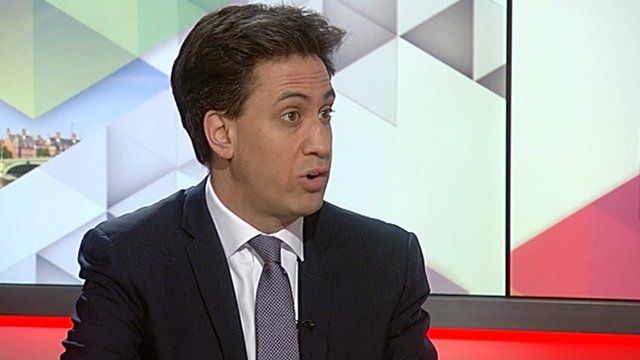 Video
Ed Miliband defends apprenticeship guarantee pledge
Labour leader Ed Miliband has said young people must be shown there is "a future down the apprenticeship vocational route".
Mr Miliband, who gave a speech to workers at the Jaguar Land Rover factory in Wolverhampton on Monday, said if Labour won the election "if you get the grades at 18, you'll be guaranteed an apprenticeship".
Following the announcement, BBC Midlands Today presenter Mary Rhodes began by asking how these apprenticeships would be funded.