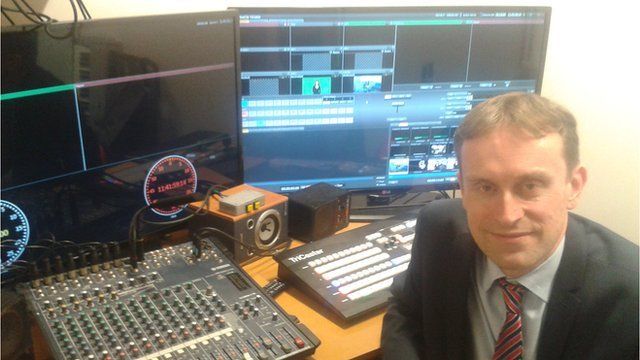 Video
New Birmingham channel Big Centre TV starts
The new local TV channel for the Birmingham and Black Country area launches later.
Big Centre TV will appear at 18:00 GMT on Freeview channel eight.
The new service will also be on Virgin channel 159 by the end of March.
Previous licence holder City TV went into administration before getting on air, but in November regulator Ofcom said it had agreed to transfer the licence to Kaleidoscope TV, which has named the channel Big Centre TV.
The station is based in Walsall, at The Goldmine Centre, which it shares with Walsall Studio School.
Channel director Chris Perry said: "We can't say we're successful until we've been on air for at least 18 months and we have viewers watching us and we have advertisers advertising with us."
BBC Midlands Today's Ben Godfrey reports on Saturday's launch.