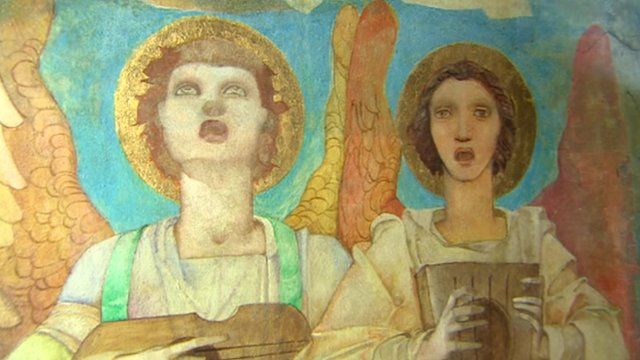 Video
Walsall Pre-Raphaelite influenced mural restoration project begins
Restoration work costing £50,000 has begun on a mural by a Pre-Raphaelite influenced painter on the walls of church in the West Midlands.
The murals, in the Church of St Michael the Archangel, Rushall, Walsall, were painted by E Reginald Frampton in 1905/6.
Cleaning and conserving the painting will take two months.
BBC Midlands Today's arts reporter Satnam Rana reports.