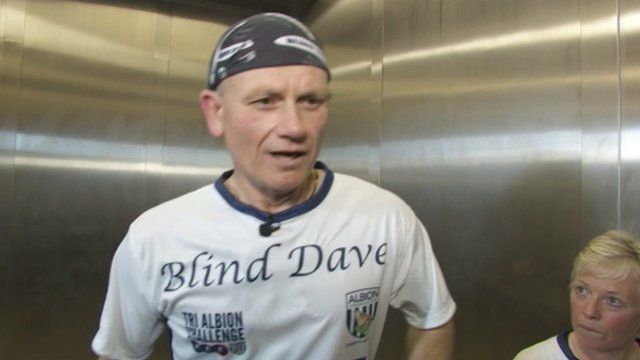 Video
'Blind Dave' in new Sahara marathon challenge
Blind runner Dave Heeley is set to take on another marathon challenge - running 160 miles through the Sahara Desert.
"Blind Dave", from West Bromwich, is hoping to compete the challenge with his team in six days.
He has already completed several gruelling challenges in the past few years - seven marathons in seven days on seven continents, 10 marathons in 10 days travelling from John O'Groats to Land's End, and cycling between each stage.
He hopes to raise £30,000 through his latest challenge for the Albion Foundation, which encourages blind and disabled people to play football.
BBC Midlands Today's Sarah Falkland went to watch him train.