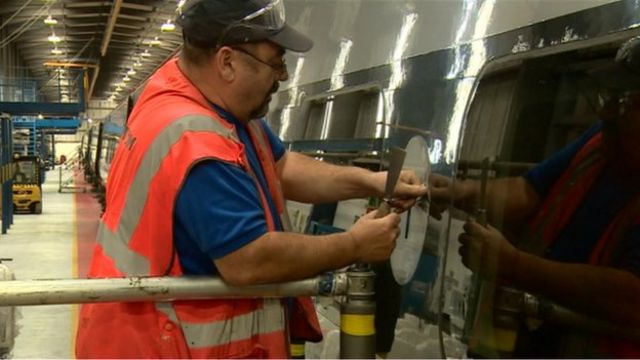 Video
Train upgrades in Wolverhampton create 30 new jobs
Train upgrades taking place in Wolverhampton have created at least 30 new jobs, Virgin Trains say.
The company is converting its first class carriages in 21 of its Pendolino nine-carriage trains to standard class at its Oxley factory, in the city.
Phil Bearpark, from Virgin Trains, said the company wanted to act before "crowding got to a point where we couldn't cope".
"We need every seat we can have" said rail expert Roger Ford, from Modern Railways Magazine.
The work is expected to be completed in September and the project should create an extra 2,100 standard class seats.