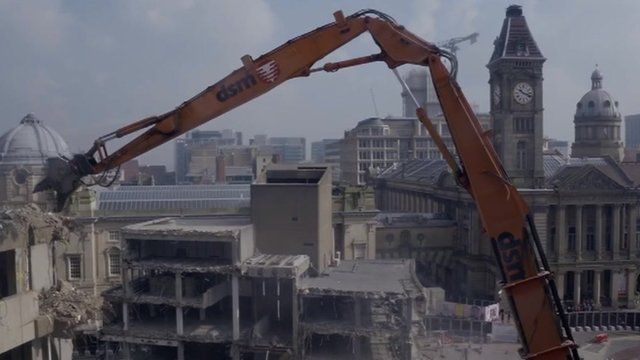 Video
Birmingham demolition site unlikely tourist attraction
It's the latest and probably the most unlikely tourist attraction in Birmingham, a demolition site in the heart of the city.
Giant machines are pulling down the old Central Library, with nearly 17,000 tonnes of concrete already removed.
The Paradise Development is one of the biggest city centre regenerations outside London.
It covers more than 17 acres and the whole project will cost £650 million.