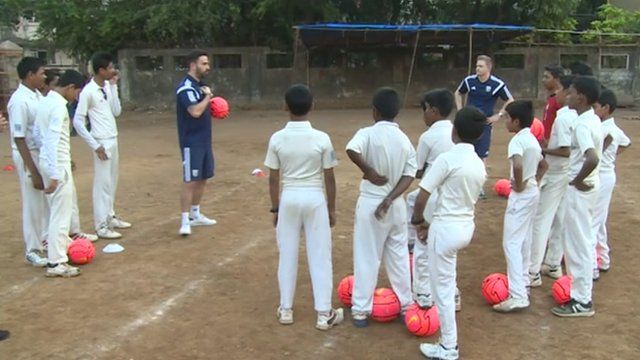 Video
West Bromwich Albion to coach at 1,000 schools in India
West Bromwich Albion players are to coach football to children at more than 1,000 schools in India.
The Pass It Forward initiative will build on work the club have been doing in the Delhi area for the past few years.
They also hope to teach local coaches new skills and build Albion's fan base in India.
The ultimate goal is to find a world-class footballer, but for now they just want to help thousands of deprived young children.