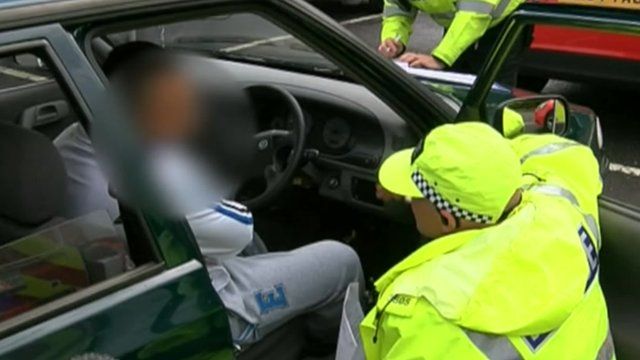 Video
Operation Trivium: 'I knew I had no car insurance'
Police officers from across Europe are in the West Midlands this week as part of a major crackdown on foreign criminals.
Operation Trivium involves teams from the Netherlands, Romania and Lithuania working alongside officers from regional forces to help track people with criminal records.
They say that since Monday, 124 vehicles have been seized and 36 foreign nationals arrested on suspicion of offences ranging from small motoring transgressions to more serious crimes.
Among those stopped was a driver from Slovakia who admitted to a BBC reporter that he knew he had no car insurance.
Go to next video: Police target foreign criminals