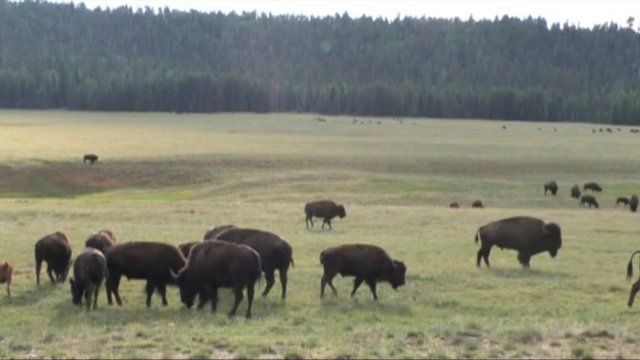 Video
On the hunt for The Beefalo
When a US rancher crossed American Buffalo with domestic cattle, he created The Beefalo.
But the creatures escaped and are now causing environmental havoc in The Grand Canyon.
The thirsty beasts can consume 10 gallons each per trip to a watering hole which means they can drink valuable water sources dry in no time at all.
Environmentalists and Native Americans would like to get rid of the animal. But not everyone agrees on how to deal with The Beefalo.
02 Mar 2015

From the section

Bristol