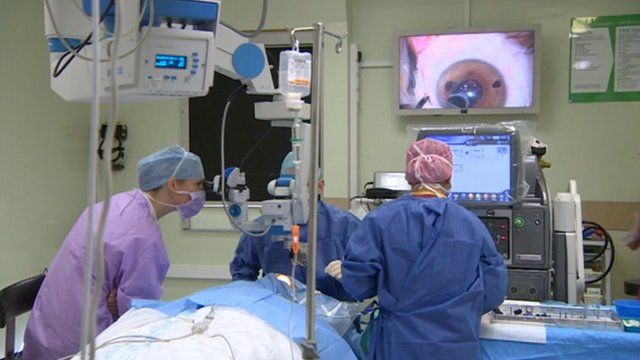 Video
Artificial eye helps train ophthalmic surgeons
Thousands of patients could have their eyesight saved because of a new way of training eye surgeons through simulated surgery.
The technique has been developed by a Bristol company which has invented a life-like artificial eye to put them through their paces.
It is hoped this model of training will be adopted across the UK to make surgery safer.
This report from BBC West's health correspondent, Matthew Hill, has shots of eye surgery.