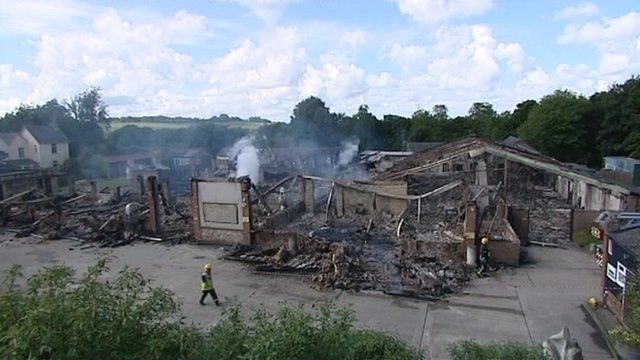 Video
Chilford Hall wedding venue plans rebuild
The owners of a wedding venue destroyed by fire two months ago have said they want to demolish what is left and rebuild the site.
Glen Mejia, director of Chilford Hall in Linton, near Cambridge, said the fire on 13 June was "heartbreaking".
Owner Fiona Alper said they were now looking to the future and hoped to reinstate her husband Sam's legacy.