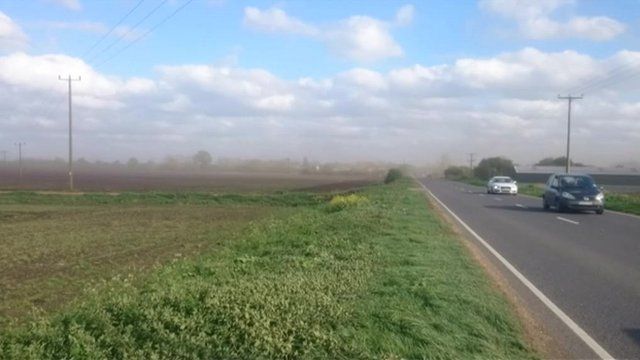 Video
'Fen Blow' dust cloud disrupts driving in Mepal
Drivers in rural Cambridgeshire have been battling what is known as the "Fen Blow" dust cloud as high winds hit the area.
The storms are caused by dry soil being whipped off fields in the Fens. Charles Loughlin videoed one in Mepal on Tuesday evening.
Winds of more than 40mph (64kmph) have continued in the area on Wednesday, but are due to subside on Thursday.
Go to next video: Fen Blow causes traffic hazard