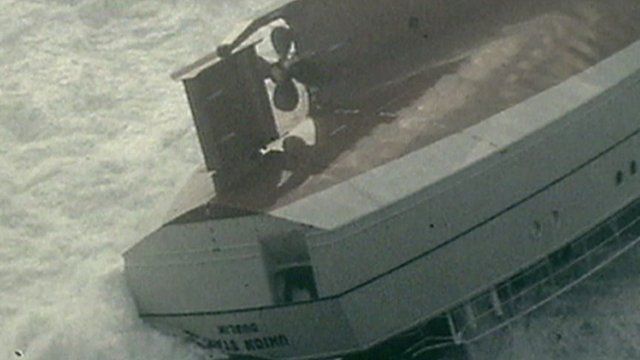 Video
Penlee lifeboat crew remembered 30 years after disaster
The crew of a Cornish lifeboat who were killed in a disaster 30 years ago have been remembered by their present-day colleagues.
On 19 December 1981 hurricane force winds blew the cargo ship Union Star off course after it suffered engine failure.
The Penlee lifeboat Solomon Browne launched into difficult waters, but never returned.
There were no survivors from the Union Star and the lifeboat was completely wrecked with the loss of its crew of eight. In total there were 16 casualties.