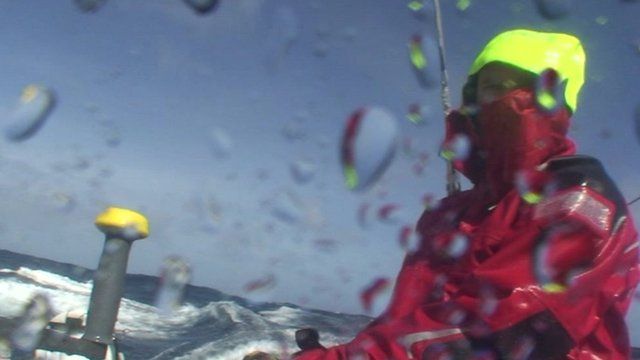 Video
Cornish-based sailor Sam Goodchild breaks world record
A Cornish-based sailor has arrived back in Falmouth after winning the second leg of the Global Ocean Race from South Africa to New Zealand.
Sam Goodchild, 22, and co-skipper, Conrad Colman, 28, were the youngest crew in the double-handed race.
After 30 days at sea, the two sailors arrived in Wellington, 36 hours ahead of their closest competitors.
Mr Goodchild, who feared at times the sea conditions would break boat, said he "never expected to win".