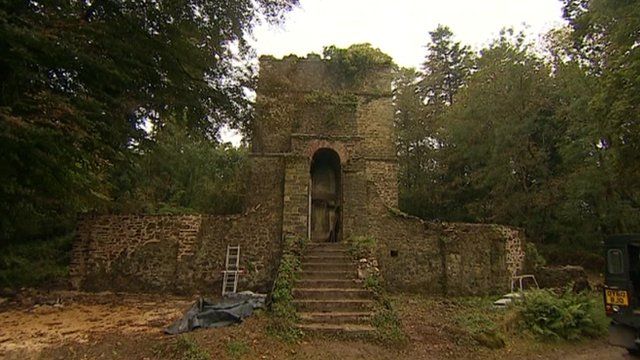 Video
Pentillie work may solve 300-year mystery of its owner
Work being carried out at a stately home in Cornwall could reveal the final resting place of the man who built it.
The owners of Pentillie Castle believe the body of Sir James Tillie is entombed beneath his favourite place on the estate.
The mausoleum was created in 1713, upon the death of Sir James, who had built the castle in 1698.
Staff obeyed his instructions but eventually buried his body, although the whereabouts remains a mystery.