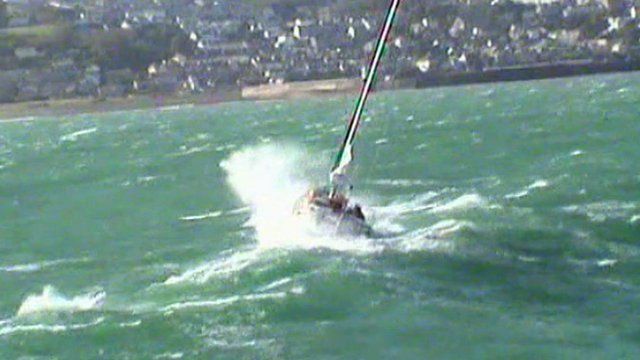 Video
RNLI rescue aground yacht in rough seas off Penzance
The RNLI battled rough seas and gale force winds to rescue three people from a yacht which ran aground off the coast of west Cornwall.
The 30ft (9m) yacht was caught on submerged rocks just off Penzance harbour on Wednesday in a 6 metre swell (20ft) when its engine failed.
Despite the prevailing conditions and one engine stopping, the lifeboat team managed to get a tow rope on to the stricken vessel and eventually pulled it to safety.
Patch Harvey, RNLI Coxswain at Penlee, said the crew volunteers did "a brilliant job" despite losing an engine and getting swamped "time and time again".